Is the note genuine?
First and foremost, you need to know if a note is genuine. All US and world notes certified by PMG are guaranteed to be genuine.
What is the note's grade?
A note's grade is a simple yet highly accurate way to convey its condition and appearance. PMG grades US and world banknotes on an internationally recognized scale of 1 to 70. If a note has a problem, such as a tear or repair, it receives a "Net" grade along with a description of the problem. Notes certified by PMG are guaranteed not to be overgraded.
Learn more about the PMG Grading Scale&nbsp>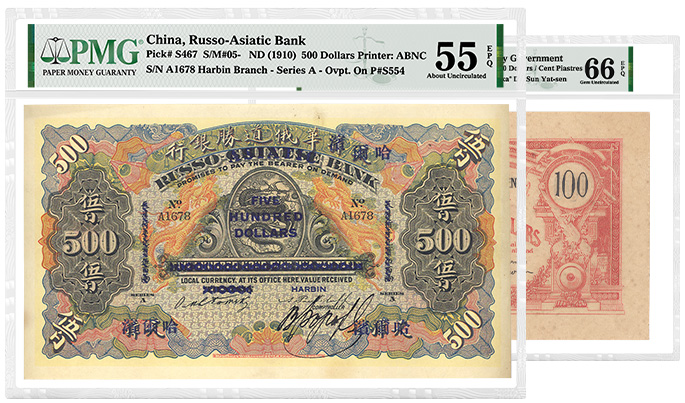 What is the note worth?
Knowing the accurate fair market value of a note is essential so that you don't pay too much for it, sell it for too little or underinsure it. PMG certification makes it easier to determine a note's value because collectors, dealers and auction houses around the world trust, understand and use PMG's grades. PMG also offers a World Paper Money Price Guide on its website to help collectors research note values.
Explore the World Paper Money Price Guide&nbsp>
How long has the grading service been in business?
Across all industries, the number of years a company has been in business is a strong indicator of that company's ability to provide its customers with quality services and professionalism. PMG was established in 2005 and has been dedicated to certifying paper money for 15 years.
How many notes has the grading service certified?
The number of notes certified by a grading service reflects its experience and legitimacy. PMG has certified nearly 8,000,000 notes and is by far the world's largest third-party paper money grading service.
Does the grading service buy or sell notes?
It is an obvious conflict of interest for a grading service or its graders to buy and sell notes commercially. To ensure impartiality, PMG and its full-time graders do not buy and sell notes commercially, and strict procedures are in place to prevent consultants from influencing the grades assigned to their own submissions. PMG does not compete with its customers.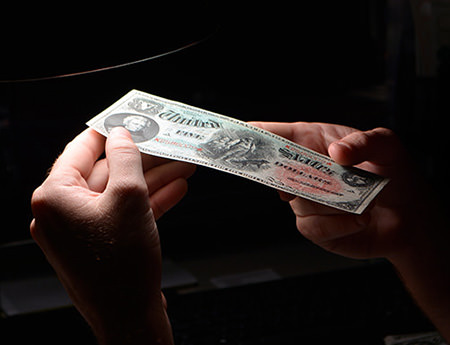 Who are the graders?
Professional note grading requires a trained eye, extensive knowledge and access to the best technology and information. PMG employs more than 20 full-time graders who have significant numismatic experience and expertise. PMG graders have access to specialized equipment, a comprehensive high-resolution image catalog and the latest research.
Does the grading service have a guarantee?
Guarantees help to protect collectors, dealers and investors. PMG backs each US and world note that it certifies with the comprehensive PMG Guarantee of authenticity and grade. In the rare event that a PMG-certified US or world note is later determined to be not genuine or overgraded, PMG provides the note's owner with recourse and remuneration.
Will the note's holder protect it?
A note's holder should provide long-term protection and prevent against counterfeiting and tampering. PMG's holder is the result of extensive research and development and many years of refinement. It is comprised of high-quality inert materials that provide superior optics for crisp, clear display. For security, PMG's holder features an advanced hologram, an embossed seal and a label with UV ink, holographic foil and a unique certification number.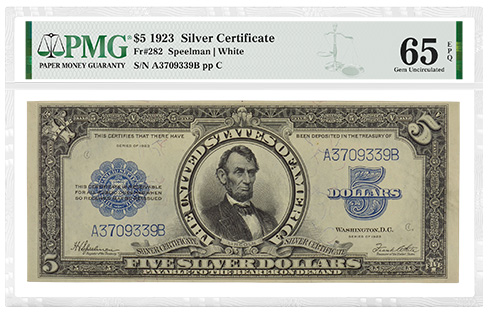 Is the grading service trusted globally?
In today's market, collectible banknotes are frequently bought and sold around the world at trade shows and online—sometimes even sight unseen. It is therefore important to use a grading service that operates on an international scale and is trusted globally. PMG has offices in the United States, China, Germany and the United Kingdom as well as 19 Official Submission Centers and thousands of Authorized Dealers. Collectors and dealers around the world trust the accuracy, consistency and impartiality of PMG certification.
Does the grading service support the market?
A good leader participates in and supports the community that supports it. PMG supports numismatic organizations around the world and is the official paper money grading service of the American Numismatic Association (ANA, the only numismatic organization chartered by the US Congress), the Professional Numismatists Guild (PNG), the Macau Numismatic Society (MNS) and Roundtable Trading, LLC/Coin Dealers Helping Coin Dealers (CDHCD), among others.

In addition, PMG offers a wealth of free educational content on its website, including more than 1,000 articles, the PMG Population Report, image galleries of important banknote collections and more. These resources help collectors to learn about notes and make smarter purchases.
Read the latest PMG news and research&nbsp>
Visit the PMG Population Report&nbsp>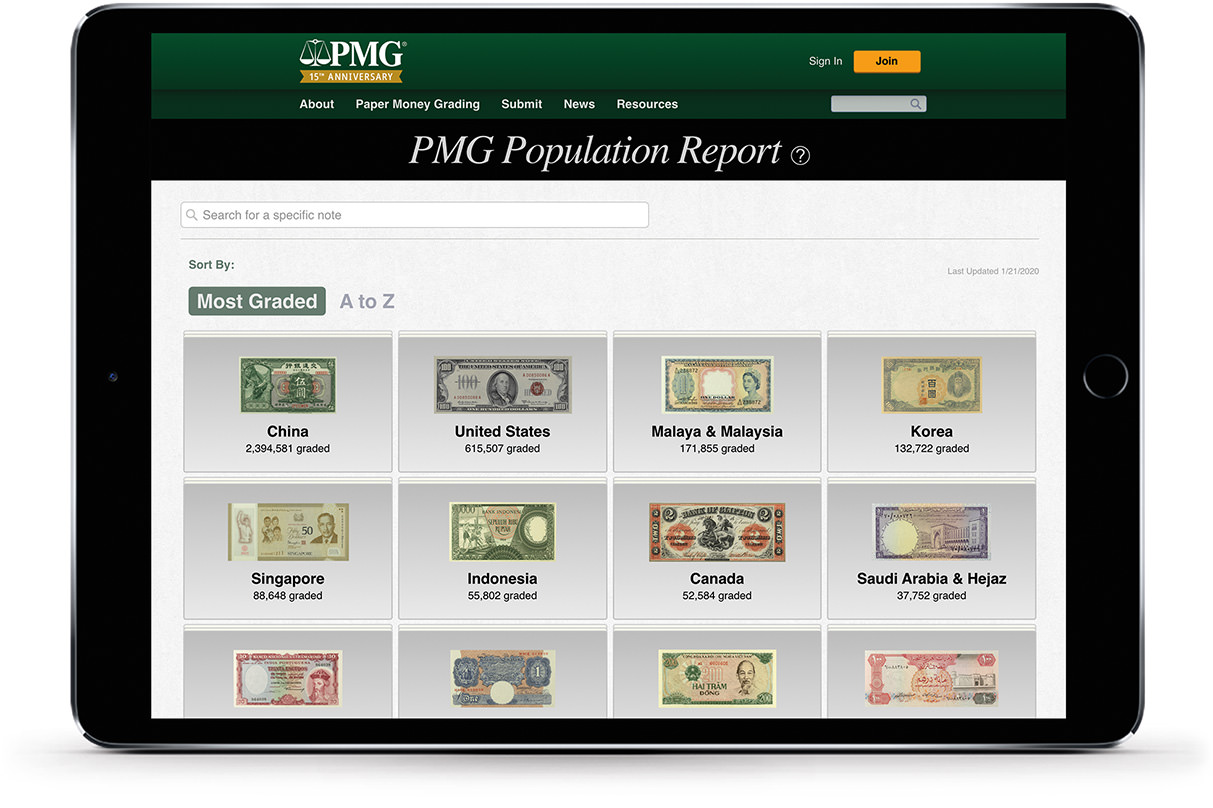 If you have any questions about PMG, its services and its benefits, contact PMG.